National Intellectual Property Rights Coordination Center
---
Last Published:
7/22/2016
The National Intellectual Property Rights Coordination Center (IPR Center) works to deter, interdict, and investigate threats arising from the movement of illegal goods into and out of the United States. The IPR Center is a task force that uses the expertise of its member agencies to share information, develop initiatives, coordinate enforcement actions, and conduct investigations related to intellectual property theft. Through this coordinated, strategic interagency partnership, the IPR Center protects the public's health and safety, the U.S. economy, and American jobs. Particular emphasis is given to investigating major criminal organizations and those using the Internet to facilitate IPR crime.
If a rights holder learns of criminal infringement occurring in the United States, it should contact the National Intellectual Property Rights Coordination Center.  Rights holders with specific information concerning IP theft can contact the IPR Center using the contact information below, or the referral tool on the IPR Center's website.
View these pamphlets in English, Spanish, Mandarin, or Russian for guidance on what information you should provide when reporting a suspected violation.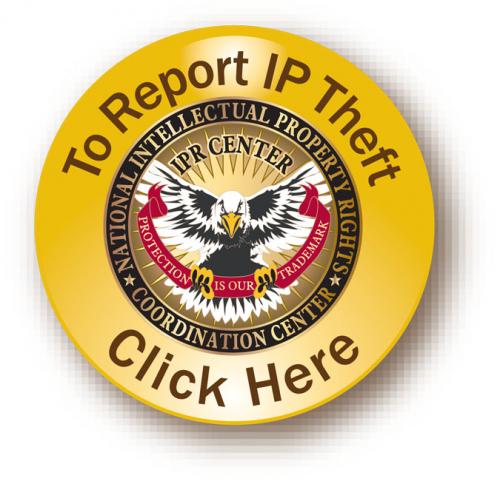 IPR Center
2451 Crystal Drive
STOP 5105
Arlington, VA  20598-5105
Phone: (866) IPR-2060
Email: IPRCenter@dhs.gov